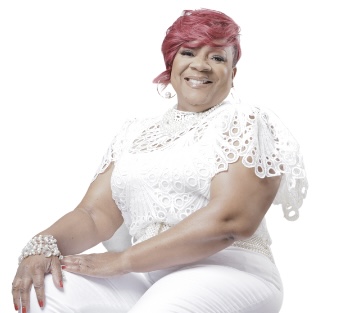 The smooth and unconventional sound of San Francisco Bay Area native Nona Brown is "a breath of fresh air" according to her fans. From the sweet and silky sound of her voice to her piano playing, songwriting and producing, the Nona Brown impression is sure to be lasting.
Nona recorded her first CD in 1997 entitled, I'll Sing My Song. In 2019, after writing music for years, she emerged with her sophomore release, Songs from my Journal Volume 1, ranking #14 and #21 on Billboard Gospel chart in weeks one and two!
Nona's gospel music roots led to many wonderful collaborations, such as working with Josh Groban as choir coordinator for his Northern California tour; guest vocalist and composer on three national recordings of the Gospel Music Workshop of America; guest vocalist at Oprah Winfrey's Legends Ball and group member of gospel music legend, the late Edwin Hawkins and the New Edwin Hawkins Singers.
With the success of Songs from my Journal Volume 1, Nona is excited to share Songs from my Journal Volume 2. The project features some of the Bay Area's finest vocalists and musicians performing songs all written by Nona.
Nona's music career includes some additional amazing accomplishments – international performances at Umbria Jazz Festival, Porretta Soul Festival, Maspalomas Costa Canaria Soul Festival; arranger and background vocalist on the 2022 GRAMMY Award winning Best Children's Album by Falu A Colorful World and 2022 Telly Award Winner for her "Black Lives Matter" music video co-written with Tony Saunders.
As an active member of the music community, Nona previously served as Recording Academy San Francisco Chapter Board Governor; Vice President, and Black Music Collective (BMC) Ambassador before becoming the first black woman to be elected President of the San Francisco Chapter of the Recording Academy.
Nona Brown is a name to remember and a life to be inspired by.